When our sustainable awareness hits our hair care, the challenge will be to know where to start. Let me share with you a quick guide on how to make your hair treatment more sustainable straight away! 
Going Natural, that's how everything began
My determination to live more eco and self-friendly actually began with going natural and getting rid on using chemical relaxers years ago. That was actually the first time in my life that I questioned whether the products I use contained harsh ingredients or affected my personal health.
It actually revolutionized myself to implement a healthy, organic hair and overall body treatment time by time. Another side effect, was that I was also started to care more about myself and my environment by trying to minimize harsh impacts as much as I could.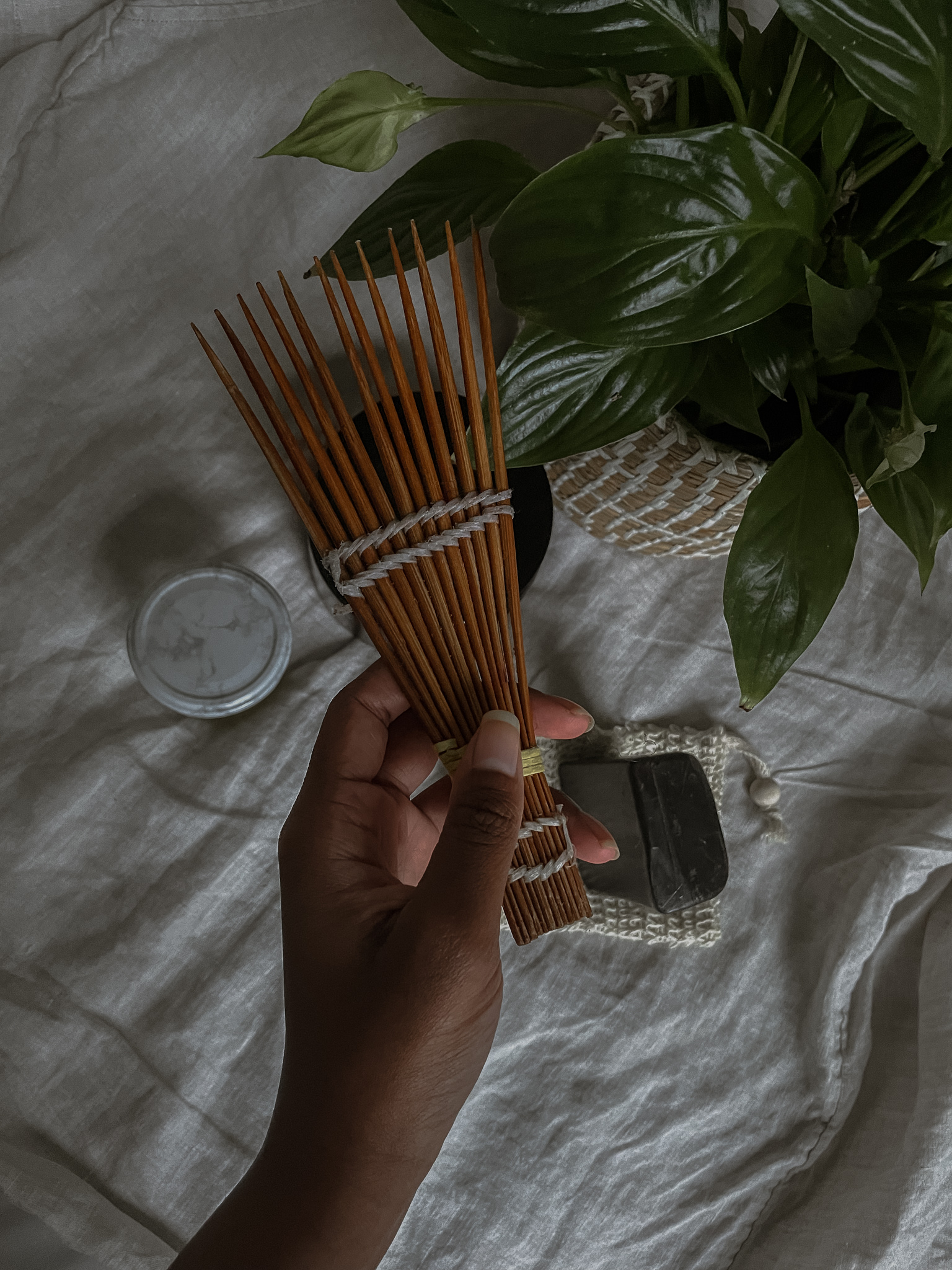 This actually – has never made me questioned whether my hair treatment was sustainable or not.
As a natural we always have to be mindful of the products that we use for our hair and the ingredients they contain. For example I avoid using drying ingredients such as harsh Sulphates and some bad alcohols which can lead to breakage and damage in the long run.
Besides that, natural hair products for afro textured hair where hard to find in a local German shop ten years ago. All naturals back then know, how ist was to mix moistruizers and conditioners with organic ingredients by themselves. Nowdays we have more choice and there are only a few easy products that I remain doing by myself.
looking back my hair treatment was somehow sustainable already. But since I did not consciously strive for it, there was still more room to make it greener.
Sustainable Hair Care: Rethink, Reduce, Refuse
Among the main basic principles of sustainable hair treatment, we must rethink our hair treatment, refuse harsh chemicals and reduce the amount of non-recycled single-use plastic waste. Realized it can look like this:
Reuse and buy Plastic Free
We produce about 300 million tons of plastic each year, and only a half of it is disposable. It usually gets buried in a landfill or gets into the water and finds its way into the ocean because petroleum-based plastic cannot be decompose.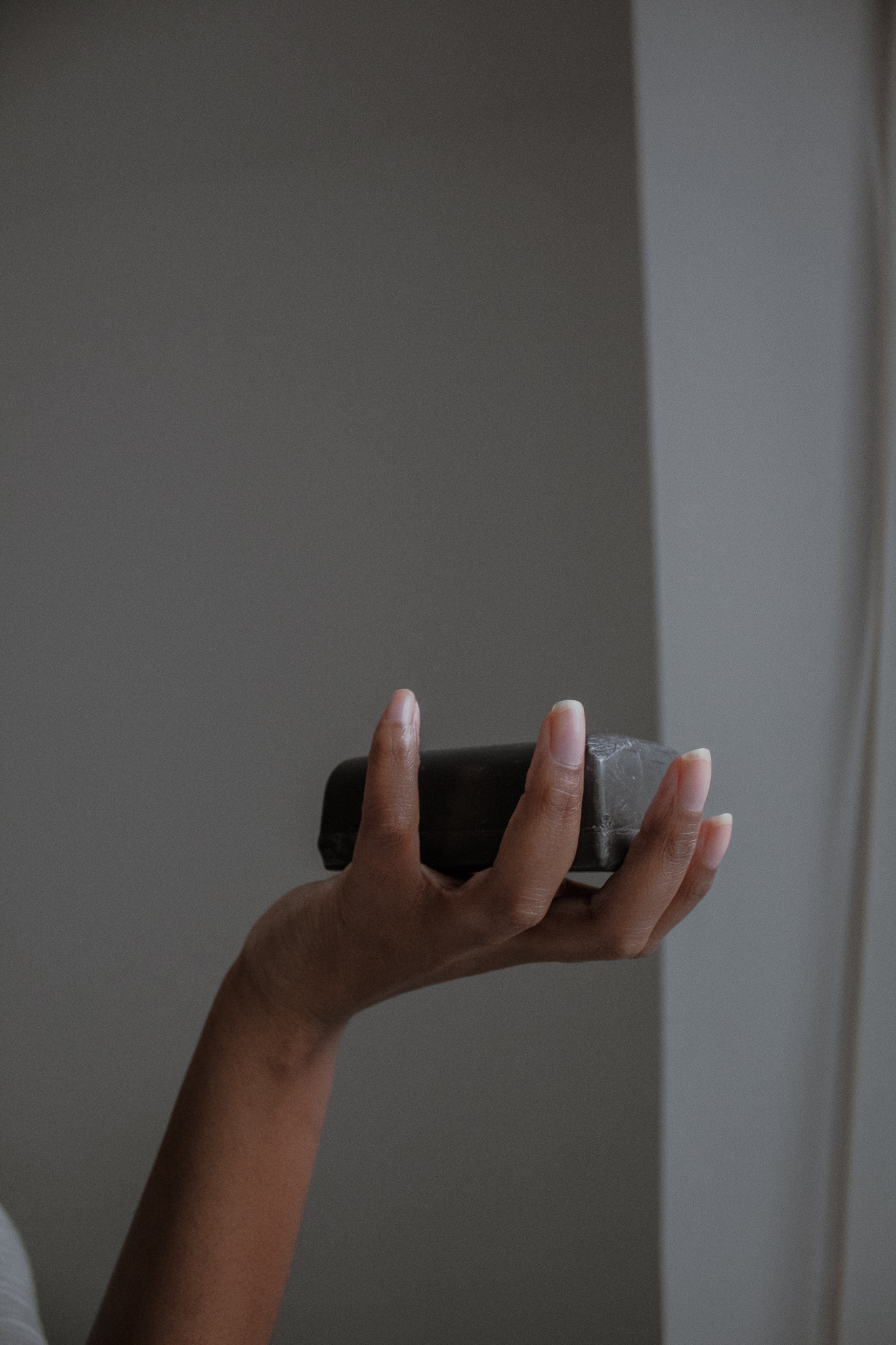 In general, reusing empty hair care bottles is one way to reduce your waste. Plastic-free shopping is also an option.
A great alternative to conventional natural hair care products is African Black Soap. It's all natural, detoxifying and free of chemicals. Like many hair soaps, Black Soap often comes in plastic-free packaging.
Give away!
Furthermore, you can give away products you are no longer using. Trying out new products is just a normal part of a hair care Journey. Unfortunately you can not always foresee whether the product suits your own hair needs. By giving away well preserved products, we reduce waste and gain space in our bathroom. At best we make someone else happy!
Reuse old or damaged textiles
You can use old or damaged textiles, shirts or thrifted scarves for styling and protecting.
Refuse harsh chemicals
Refuse to any form of harsh chemicals and buy organic products with natural ingredients to nourish and hydrate your hair. You can also make easy products like hair masks, oils and conditioners on your own in only a couple of minutes. There are tons of tutorials available on the Internet.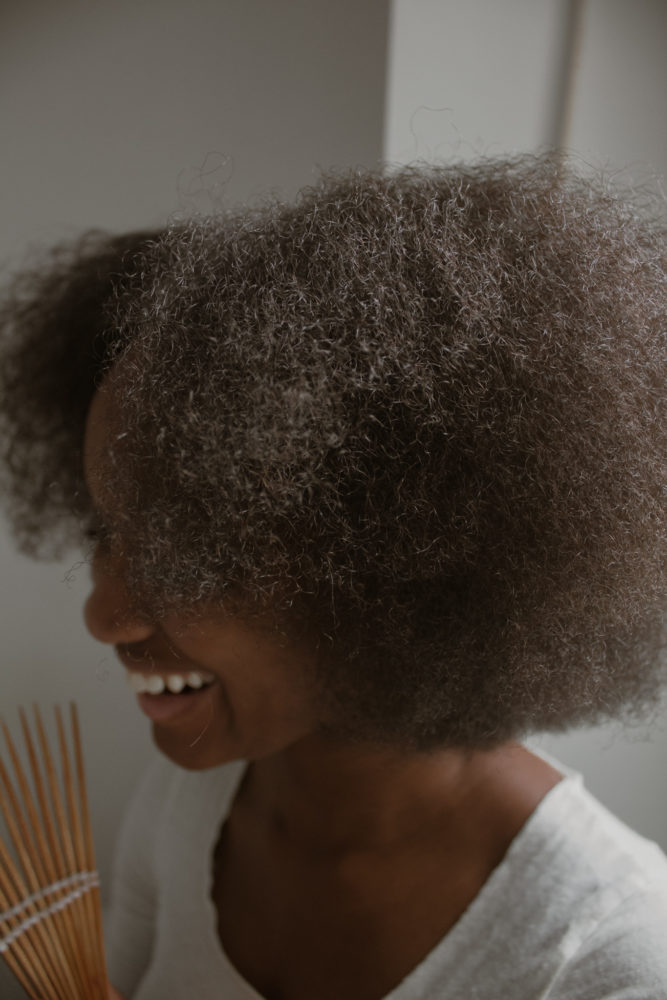 Rethink your hair treatment
Rethink your hair treatment – especially when it comes to wigs or hair extensions. A wig or hair extension can be extremely beneficial, especially when we want to experiment with our hair and change our look. When it's cold outside, it is very popular for protective hairstyling too.
However, some hairstyles just work better with synthetic hair and others with human hair.
The issue with human hair is that the human hair industry is known for its unethical exploitation of vulnerable women.
Even if it might be difficult for us consumers to navigate the hole hair trade market, we should at least create awareness for this issue and be mindful of when, where, and how we dispose our wigs and extensions. As an ethical alternative you could also purchase your hair from a fair trade hair company.
Synthetic hair might also be a way to counteract that, on one hand. But the non-recyclable plastic fibers causes additional environmental concerns on the other side.
In the present day, companies are beginning to find innovative ways to improve synthetic hair's sustainability. For example, Ciara Imani May CEO of Rebundle has begun using fibers from banana trees to make coarse, braidable hair! How crazy is that please? 
But Remember: Small changes matters, too. Learning to take better care of your synthetic hair and make it last, is where you could start best!
Minimalistic product line
Keep your product line minimalistic, to avoide overconsumption and to reduce waste. Rethink your purchases before you make them and buy what you really need.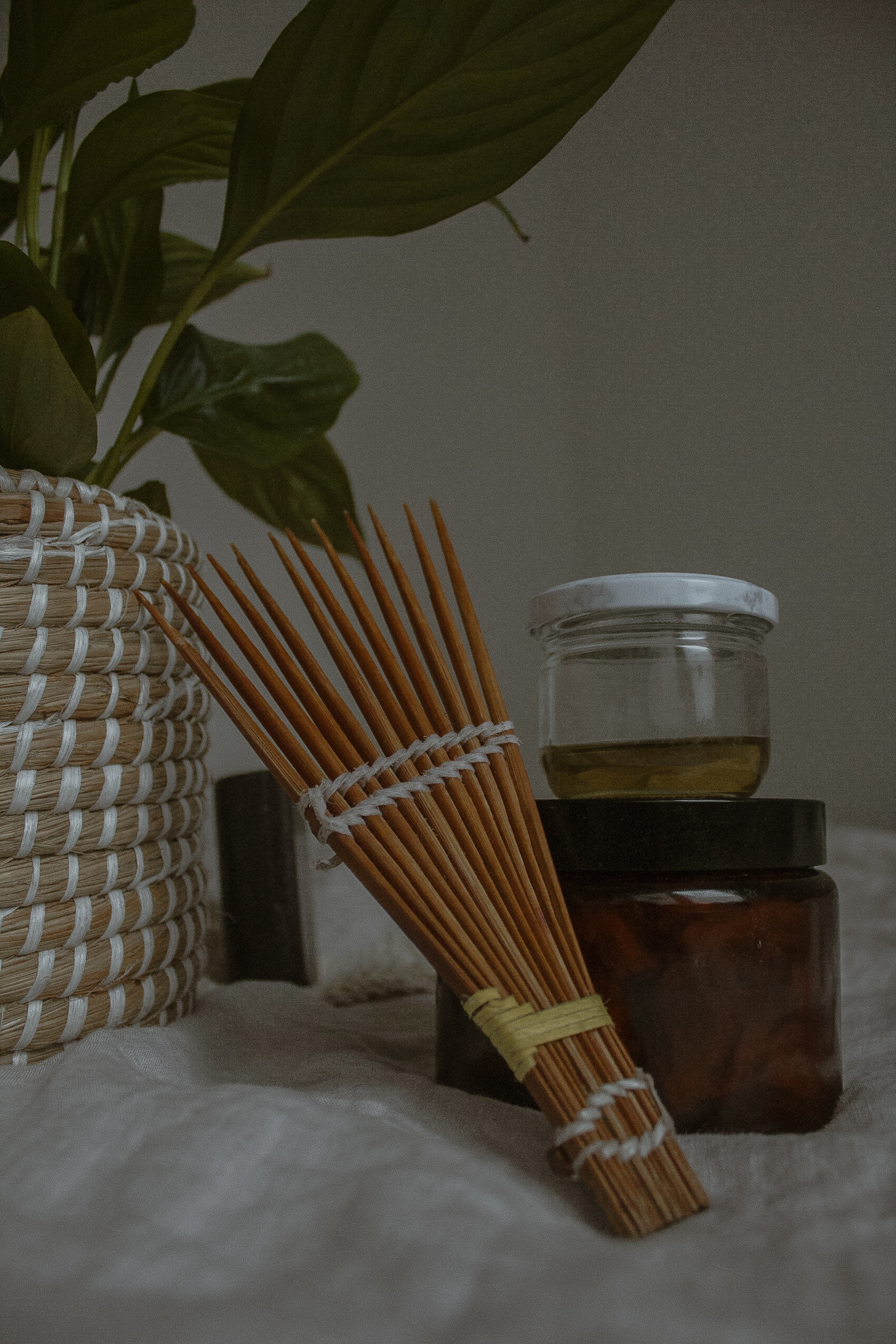 After All
The transition to a more sustainable hair care is not that difficult as you see. Just be aware that it's always about Rethinking, Reducing and Refusing. While doing so, do not forget that small steps matters too!
☼
---
Subscribe to my newsletter if you want to read more posts like this! Otherwise, you can also just follow me on my social media channels.
Instagram
Facebook
Pinterest