The Great Green Wall Film Documentary, released in 2019, is about Malian singer and activist Inna Modja inviting us into a 90 Min. Journey along The Great Green Wall – the most ambition climate project of the world.
The project is aiming to grow an 8,000km great mosaic of green and productive landscape that stretches across North Africa, the Sahel, and the Horn of Africa by 2030. In the documentary Inna Modja travels along the wall to Senegal, Mali, Nigeria and Ethiopia.
Within her Journey she talks to people, who are directly connected to the project, about their fears, dreams and hopes. The journey is also enhanced by a beautiful music selection that expresses the unifying language and connection of Africa.
5 facts you need to know about the Great Green Wall
1. The initiative gave birth 2007 by the African Union and strives to protect the rural cultural heritage, improve living conditions of the local population and adapt ecosystem to climate change.
2. Other projects have emerged from the initiative that contribute to water conservation, increased vegetation, easier access to renewable energy and support for sustainable and productive agriculture. 
3. These actions should allow to absorb 250 million tons of Co2 in vegetation and this until 2030.  Along with this, many new jobs and improved food security are expected to be created.
4. 21 African countries are involved in the project.
5. The Great Green Wall contributes to the UN Sustainable Development Goals, A global agenda aiming to create a more equitable and sustainable world by 2030.
6. Thomas Sankaras tree planting project in Burkina Faso back then, is a predecessor and role model of the project.
Africa in the context of climate change
Millions of people in the Sahel are already suffering the effects of climate change. Droughts, lack of food, conflicts over dwindling natural resources, and mass migration to Europe are just some of the consequences.
My personal impression
I personally liked the authentic portrayal of African perspectives in the context of climate change. But also as Africa is shown from a side, I often miss in the mainstream media: Africa as a collective, in solidarity and pragmatic.
But the starting position doesn't make it easy to achieve the goals. Some parts of the Sahel are marked by high possibility of political corruption and violent conflicts, favored by the occupation of Islamist insurgent groups. That makes some regions uncertain for action. 
In Nigeria, Inna Modja visits a project that cares for young people who have escaped Boko Haram. Her interview with two young people there touched her deeply on an emotional level.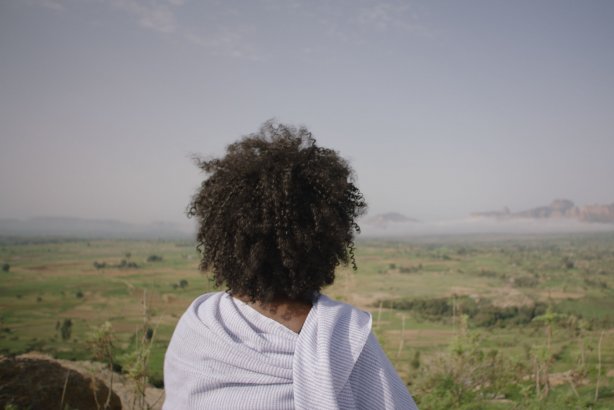 The Great Green Wall, a Symbol of hope
Considering the initial situation the projects stands for a Journey of hope, hardship and perseverance. That offer new possibilities of a better future for the countries of the Sahel and beyond.
A journey that is captured in this wonderful documentary and has also inspired the singer Inna Modja to record her new music album. The funds raised of her album are to be donated to this gigantic green project.
Whether you're watching alone or in warmly company with your loved ones: The Great Green Wall should be noted on your must-watch documentary for this this year!
☼
The Great Green Wall isn't just for the Sahel. It is a global symbol for
humanity overcoming its biggest threat – our rapidly degrading environment.
It shows that if we can work with nature, even in challenging places like the Sahel, we can overcome adversity, and build a better world for generations to come.
greatgreenwall.org
---
Link Sources and more Infos:


www.greatgreenwall.org

afd.fr The Great Green Wall Restoring Land Africa

UNCCD Great Green Wall Initiative 

Follow Inna Modja on Instagram @innamodjaofficiel

Inna Modja official webpage 

cover photo: cineuropa.org


---
Subscribe to my newsletter if you want to read more posts like this! Otherwise, you can also just follow me on my social media channels.
Instagram
Facebook
Pinterest